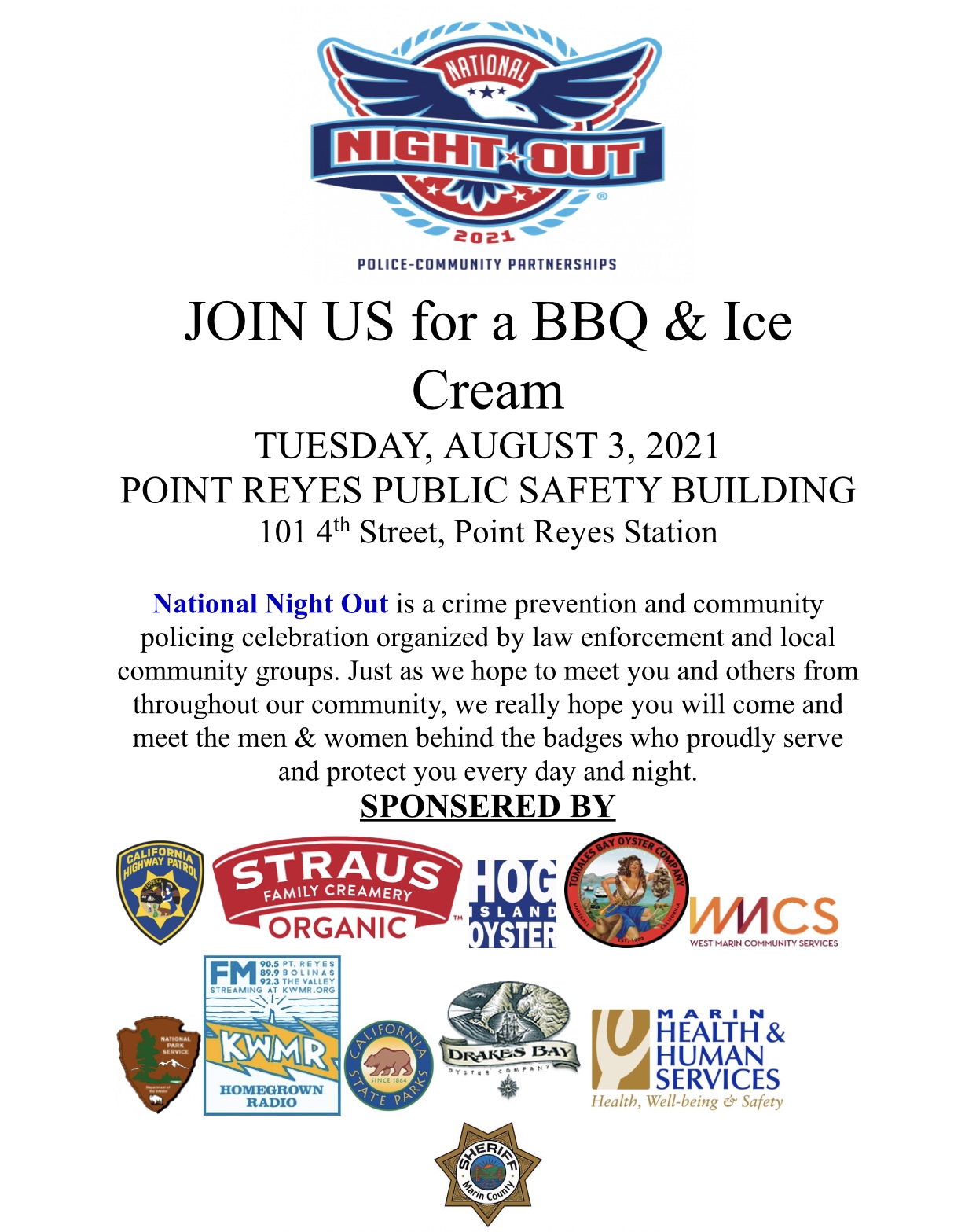 The Marin County Sheriff's Office will be participating in this year's National Night Out, on Tuesday, August 3rd. 
Local events will be at the Pt. Reyes Substation starting at 4PM until 8 PM; all are welcome!
Reach out to Brennan Collins (see contact info below) for more info or questions. 
Brennan Collins, Lieutenant Patrol Division
Marin County Sheriff's Office
1600 Los Gamos Dr. #200
San Rafael, CA 94903
Office: (415) 473-7233
Mobile: (415)254-0358 / Email: b­collins@marinsheriff.org
Thank you!